"100 Inspirational Christian Quotes that would change your life for good forever"
When it comes to being inspired as a Christian, there are many things in our lives that we need to allow us be inspired. A very good one is having a positive mindset, our thoughts should of good and not of evil. In addition, we need to find time to study God's word and get inspiration from it.
There are many scholars and prominent people in the bible as well as in circular wold that have written inspiring quotes for our daily consumption. These motivational quotes are food to our spirit being to make us perfect. We cannot but acknowledge the impact these biblical quotes have had in the lives of so many Christians including none believers.
Follow us for more christian motivational quotes
As a Christian, we must all unite together as one body of Christ, and draw inspiration from god our father in Heaven. God is the source of all of our inspiration because in Him we have our being.
Below are 100 Christian inspirational quotes taken from various sources ranging from the Bible to influential Christians. I hope this list blesses you and don't forget to share with others in your circle.
Inspirational Christian Quotes
1. Give thanks to the Lord, for He his good. – Psalm 107:1
2. Jesus took the tree of death and replaced it with the tree of life. – recipegym.com
3. For the Lord grants wisdom! From His mouth comes knowledge and understanding. – Proverbs 2:6
4. May God bless the works of your hands.
5. God's compassion will rest upon you today.
6. And we know that in all things God works for the good of those who love Him –Romans 8:28
7. The name of the Lord is a strong tower; the righteous run to it and are safe. – Proverbs 18:10
8. Glory belongs to God, whose power is at work in us. By this power he can do infinitely more than we can ask or imagine. – Ephesians 3:20
9. As you grow older, you will grow wiser.
10. Love bears, believes, hopes, endures all things –1 Cor 13:4-7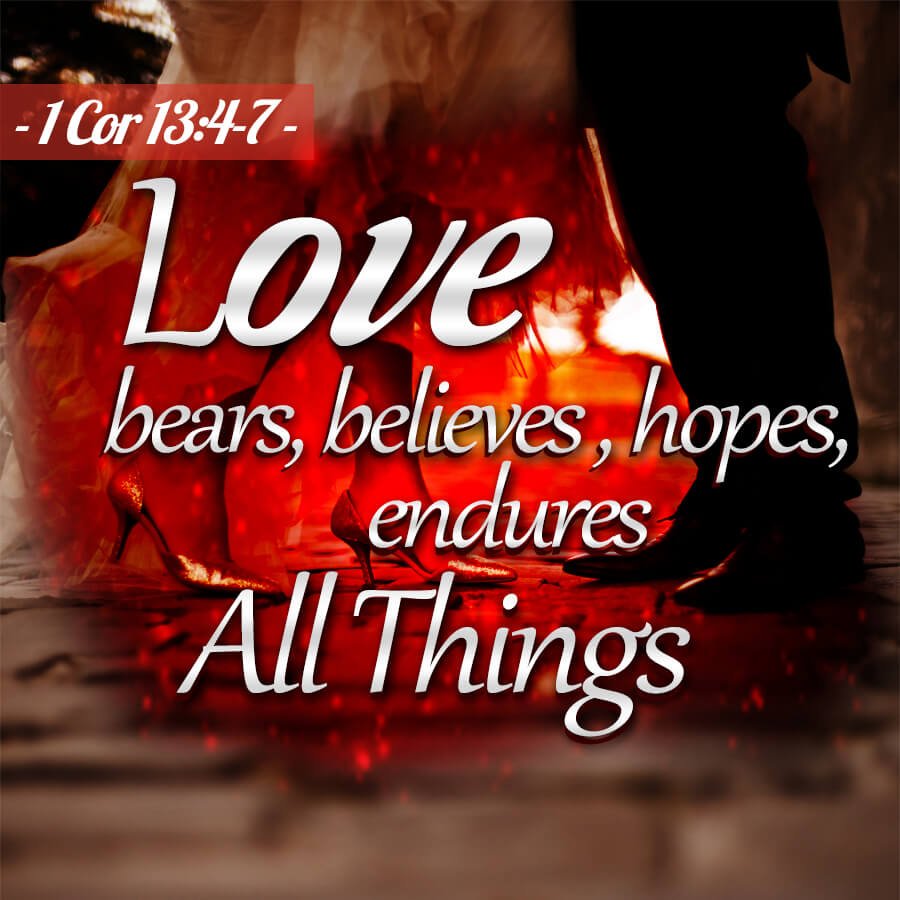 11. Words which do not give the light of Christ increase the darkness –Mother Theresa
12. The world asks, "what does a man own?" Christ asks, "how does he use it? –Andrew Murray
13. He heals the broken heart –Psalm 147:3
14. Come to me, all you who are weary and burdened, and I will give you rest –Matthew 11:28
15. When we lose one blessing, another is often most unexpectedly given in its place –C.S. Lewis
16. Remember that your character is the sum total of your habits –Rick Warren
17. However many blessings we expect from God, His infinite liberality will always exceed all our wishes and our thoughts –John Calvin
18. For I am with you –Acts 18:10
19. To seek the highest good good is to live well –Augustine
20. Faith is taking the first step even when you don't see the whole staircase –Martin Luther King Jr.
Positive Christian Quotes
21. Because God is at work in us, we are certain to persevere –R.C. Sproul
22. Peace begins with a smile –Mother Teresa
23. Don't wish… Pray" God is not a genie –Unknown
24. You are not alone –Proverbs 18:24
25. Be on your guard. Stand firm in faith. Be courageous. Be strong. Do everything in love –1 Corinthians 15:13-14
26. Tears shed for self are tears of weakness, but tears shed for others are a sign of strength –Billy Graham
27. Scriptures hold the keys to our spiritual protection –Boyd K Packer
28. When it comes to trials, we deposit ourselves into Gods safe keeping until that deposit yields eternal dividends –Chuck Swindoll
29. Most of all, let love guide your life –Col 3:14
30. Every experience God gives us, every person he puts in our lives, is the perfect preparation for the future that only he can see –Corrie Ten Boom
31. I testify that with Christ, darkness cannot succeed –Dieter F. Uchtdorf
32. When you choose to follow Christ, you choose to be changed –Ezra Taft Benson
33. If the foundation is not embedded in our hearts, the power to ensure will crumble –Henry B. Eyering
34. I have made you. I will carry you; I will sustain you, and I will rescue you –Isaiah 46:4
35. Jesus is the answer –John 3:16
36. As for me and for my house, we will serve the Lord –Joshua 24:15
37. Faith is a refusal to panic –Martyn Lloyd-Jones
38. God sees in you a masterpiece about to happen –Max Lucado
39. God never promises to remove us from our struggles. He does promise, however, to change the way we look at them –Max Lucado
40. Dear God, thank you for your unconditional love
Uplifting Christian Quotes
41. Faith in God includes faith in His timing –Neal A. Maxwell
42. This is the day that the Lord has made; let us rejoice and be glad in it –Psalm 118: 24
43. God changes caterpillars into butterflies, sand into pearls, and coal into diamonds using time and pressure. He's working on you too –Rick Warren
44. Search inwards, reach outwards, look heavenward –Thomas S. Monson
45. Prayer is the passport to peace –Thomas S. Monson
46. Never give up –Proverbs 23:17-18
47. God is within her, she will not fail –Psalm 46:5
48. Don't be afraid. Just believe –Mark 5:36
49. God can restore what is broken and change it into something amazing. All you need is faith –Joel 2:25
50. Blessed is He who comes in the name of the Lord –Psalm 118:26
51. Trust in the Lord and He will give you the desires of your heart –Psalm 37:34
52. We truly need Him every hour, whether they be hours of sunshine or of rain –Thomas S. Monson
53. Love. It always protects, always trusts, always hopes, always perseveres. Lover never fails –1 Corinthian 13:7-8
54. God is light; In Him there is no darkness at all –1 John 1:5
55. Cast all your cares upon Him, for He cares for you –1 Peter 5:7
56. How completely satisfying to turn from our limitations to a God who has none –A.W. Tozer
57. Heaven is eternal –John Macarthur
58. God loves each of us as if there were only one of us –Augustine
59. Being a Christian is more than just an instantaneous conversion, it is a daily process whereby you grow to be more and more like Christ –Billy Graham
60. Faith is the substance of things hoped for, the evidence of things not yet seen –Hebrews 11:1
Motivational Christian Quotes
61. Nothing can stop God's plan for your life –Isaiah 14:27
62. God has something great in your future! –Isaiah 43:19
63. Then you shall call and the Lord will answer; you shall cry and He will say, 'Here I am' –Isaiah 58:9
64. Every good and perfect gift comes from above –James 1:17
65. God can bring peace to your past, purpose to your present, and hope to your future –John 14:27
66. God is the most glorified in us when we are most satisfied in Him –John Piper
67. The bible is a compass pointing you in the right direction –Joshua 1:8
68. God often reinforces our faith after we trust Him, not before –Ravi Zacharias
69. God has not called me to be successful. He called me to be faithful –Mother Teresa
70. Never give up on the people that you love. Miracles happen every day
71. Jesus changed my life
72. Commit your work to the Lord and your plans will succeed –Proverbs 16:3
73. We can make our plans, but the Lord determines out steps –Proverbs 16:9
74. He reached down from Heaven and rescued me; He drew me out of deep waters –Psalm 18:16
75. Pray as thought everything depends on God. Work as thought everything depends on you –Saint Augustine
76. God is so big He can cover the whole world with His love and so small He can curl up inside your heart –June Masters Bacher
77. We love because He first loved us –1 John 4:19
78. God has given you spiritual gifts. Use them to well to serve one another –1 Peter 4:10
79. You don't realize Jesus is all you need, until Jesus is all you have –Tim Keller
80. Cast all your cares upon him, for he cares for you –1 Peter 5:7
Spiritual Inspirational Messages
81. Always be joyful. Never stop praying –1 Thessalonians 5:16-17
82. When you've done everything you can do, that's when God will step in and do what you can't do –2 Corinthians 12:10
83. God loves each of us as if there were only one of us –Augustine
84. Believers, look up take courage. The angels are nearer than you think –Billy Graham
85. Faith is the art of holding on to things in spite of your changing moods and circumstances –C.S. Lewis
86. Set your mind on things above –Colossians 3:2
87. If you have the courage to begin, you have the courage to succeed –David Viscott
88. Hardships often prepare ordinary people for an extraordinary destiny –C.S. Lewis
89. Be kind to one another, tenderhearted, forgive one another, as God in Christ forgive you –Ephesians 4:32
90. I believe in Christianity as I believe that the sun has risen: Not only because I see it, but because by it I see everything else –C.S. Lewis
91. The Lord will fight for you; you need only be still –Exodus 14:14
92. Rise up, take courage, and do it –Ezra 10:4
93. Prayer is an end to isolation. It is living our daily life with someone; with him who alone can deliver us from solitude –Georges Lefevre
94
"Now faith is the substance of things hoped for, the evidence of things not yet seen –Hebrews 11:1
95. When you go through deep waters, I will be with you –Isaiah 43:2
96. Every good and perfect gift comes from above –James 1:17
97. Believe in your dreams. They were given to you for a reason –Katrina Mayer
98. People are sent into our lives to teach us things that we need to learn about ourselves –Mandy Hale
99. Dear God, thank you for everything
100. God has a plan. Trust it, live it, enjoy it.