Are you into low carb healthy meals and are looking for low carb Shrimps recipes? Then check our collection of easy low carb Shrimp recipes for your family. Some of these recipes with the right amount of ingredients do make a huge statement.
Low Carb Shrimp Recipes
Why Shrimps
When reviewing one of the most consumed types of shellfish, then Shrimps are on the top of the list. Shrimps are very nutritious in value and contains certain amount of iodine nutrients, not abundant found in many other sea foods.
More recipes you may like:
Health Benefit of Shrimps
Shrimps are known to have a variety of healthy benefits. This ranges from high several vitamins and minerals, as well as a rich source of protein. Shrimps is known to also promote a healthy heart and brain as it contains omega-3 fatty acids and the antioxidant astaxanthin.
#1 – Easy Keto Shrimp Scampi – Low Carb & Paleo
Are you looking for a quick and delicious low carb dinner recipe, then checkout this easy keto shrimp scampi by I Breathe I'm Hungry.
"Tender, buttery shrimp, swimming in garlic and parsley, served on delicate ribbons of spaghetti squash?".
#2 – 10 Minute Grilled Chimichurri Shrimp Skewers
These 10 Minute Grilled Chimichurri Shrimp Skewers by Flavour & Savour comes loaded with flavored fresh herb from easy-to-make Chimichurri sauce. This is a low carb, keto and paleo as well as Whole30-friendly recipe (via Flavour & Savour)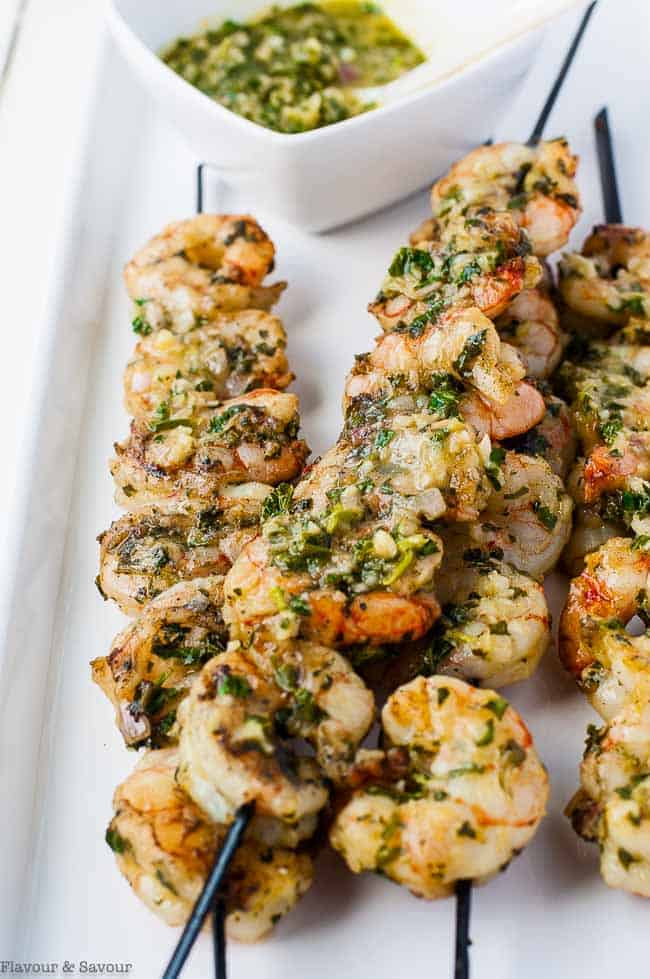 #3 – Super Easy Pad Thai gluten free, keto & paleo
Time to whip up this low carb, paleo & keto Pad Thai gluten free recipe by Gnom-Gnom in just 15 minutes. You are free to make it either shrimps or chicken or even both. This is your ideal Shrimps delight for the weeknight (via Gnom-gnom).
#4 – Shrimp Cakes recipe
This Shrimp Cakes recipe by Simply So Healthy boast loads of flavor in a simple low-carb, keto, gluten-free, dairy-free, grain-free, and Paleo diets ready meal. In place of bread crumbs, this recipe uses almond flour, making it super easy to make while decreasing the carb content (via Simply So Healthy).
#5 – Easy Shrimp and Broccoli Stir Fry
This easy to prepare Easy Shrimp and Broccoli Stir Fry by Damn Delicious is the easiest stir fry you will ever make in just 20 min. Stir fry recipes are the best recipes to have. They are versatile that they go with any ingredient available to you (via Damn Delicious).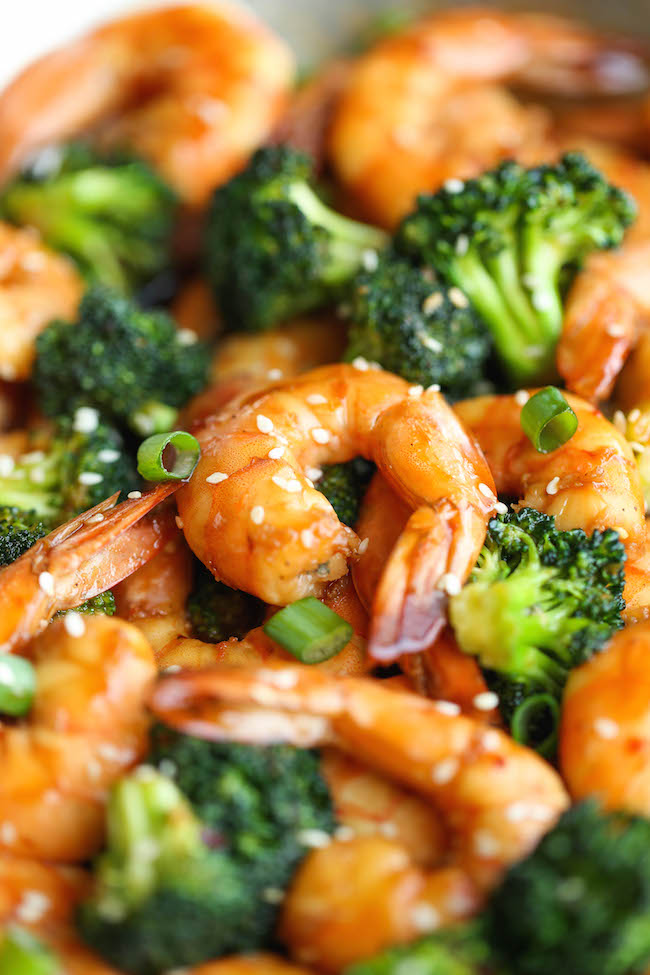 #6 – Easy Mediterranean Shrimp Recipe
This Easy Mediterranean Shrimp Recipe by The Mediterranean Dish is an easy to prepare delicious meal in just less than 25 minutes. The shrimp are covered in Mediterranean spices, quickly cooked in a light white wine-olive oil sauce with shallots, bell peppers, as well as tomatoes (via The Mediterranean Dish)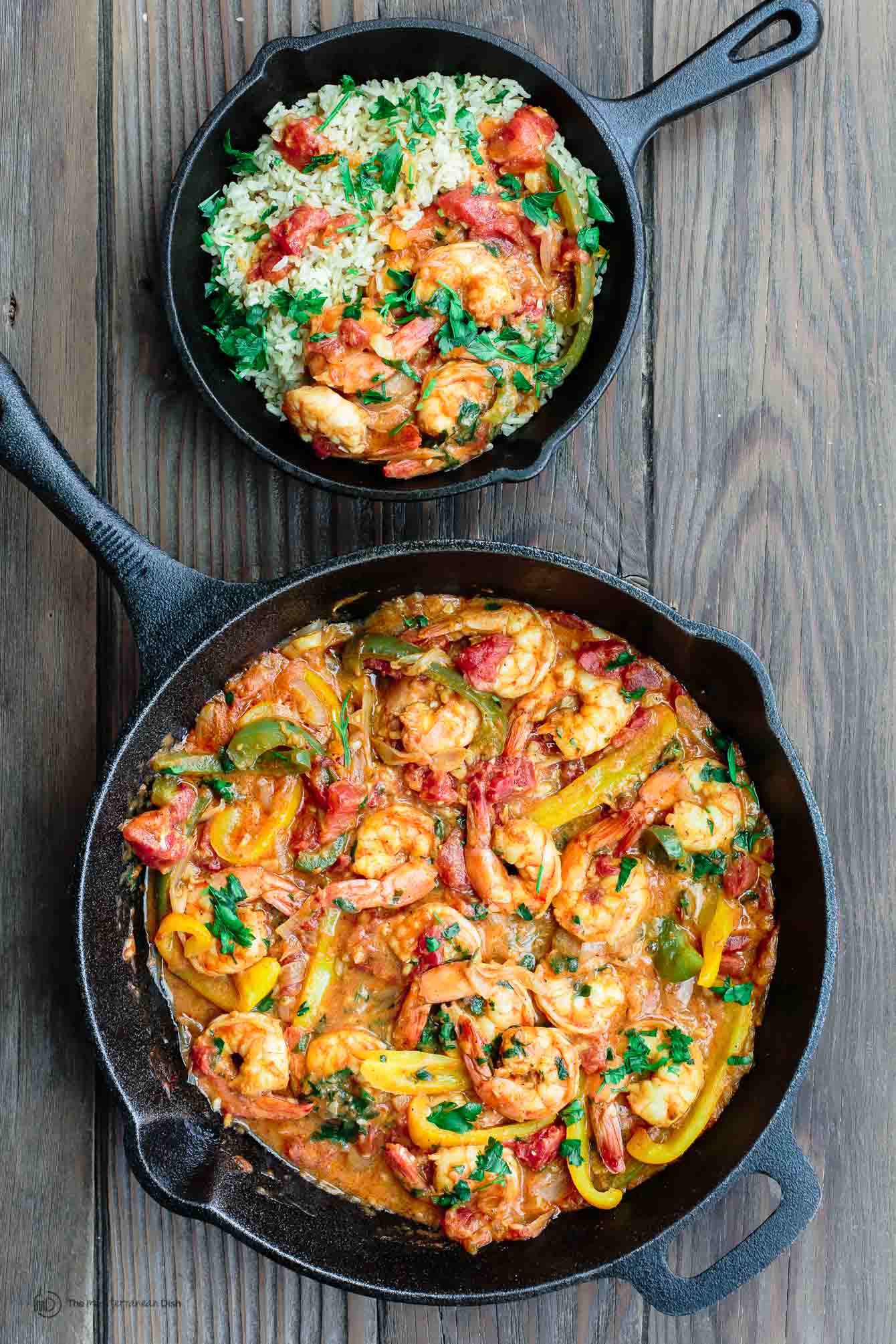 #7 – Shrimp & Chicken Keto Curry
This Shrimp & Chicken Keto Curry recipe by Joy Filled Eats will make for an amazing warm winter dish. This Indian curry can be made in less than 30 minutes using shrimp, chicken, or both as desired.
"This recipe is my go-to shrimp curry recipe that I make over and over again" (via Joy Filled Eats)
#8 – Spicy Thai Keto Shrimp Lettuce Wraps
This Spicy Thai Keto Shrimp Lettuce Wraps recipe by Wholesome Yum is an easy to prepare meal and very delicious. Its low carb keto shrimp lettuce wraps in peanut sauce and take just 15 minutes to make (via Wholesome Yum)
#9 – Garlic Butter Shrimp
This amazing Garlic Butter Shrimp by Damn Delicious combines garlic and butter flavors in one. The recipe is so easy to make in just 20 min or less.
"Garlic and butter are the two greatest ingredients I could probably live off. When you combine them together in a shrimp skillet, the end result is nothing short of perfection."
(via Damn Delicious)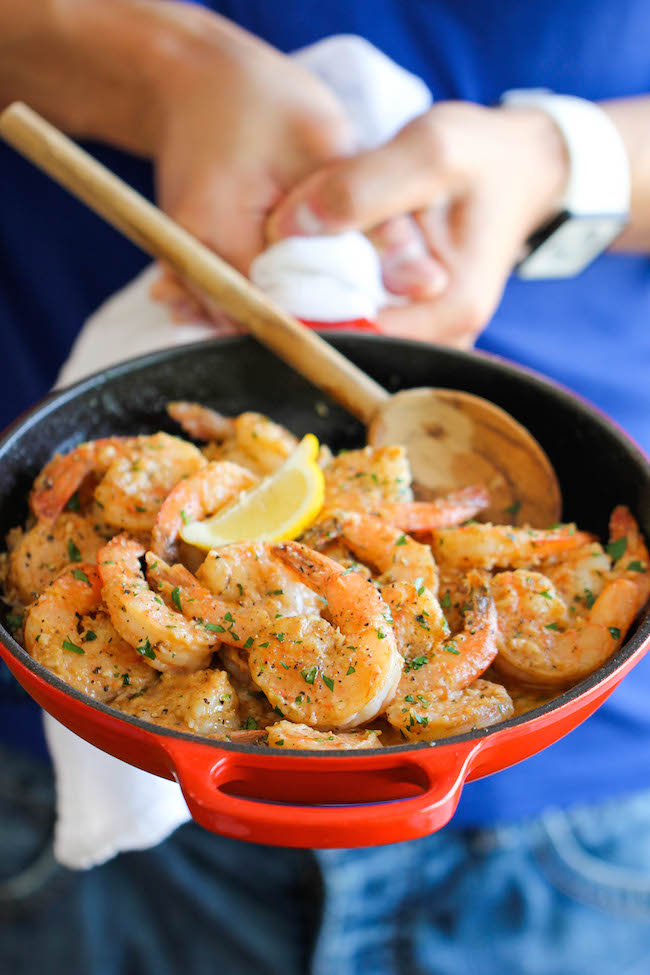 #10 – Southern Shrimp and Cauliflower Cheese Grits
This Southern Shrimp and Cauliflower Cheese Grits recipe by Dr. Davinah's Eats is keto friendly dish. The flavors of the shrimp, chorizo & bacon create a pan sauce that is a flavor explosion. You can substitute the cauliflower rice for the grits.
#11 – Cilantro Lime Air Fryer Shrimp Skewers
This Cilantro Lime Air Fryer Shrimp Skewers by Recipes from a Pantry is the next perfect healthy appetizer for your next meal. This recipe is cooked in an air fryer with no oil, hence making this shrimp skewers suitable for keto, low-carb, paleo, gluten-free, as well as Whole 30 diet.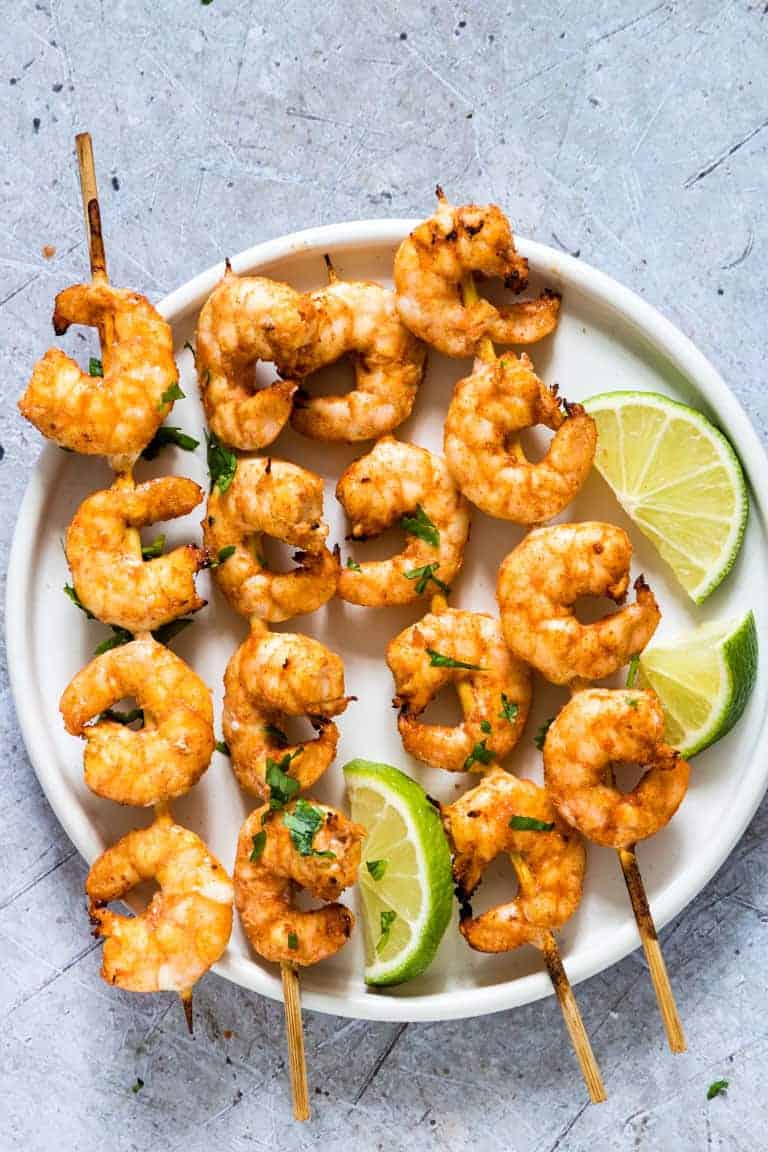 #12 – Keto Avocado Shrimp Salad with Bacon
This keto avocado shrimp salad with bacon by My Life Cookbook is so mouth-watery and delicious. This takes the combination of both guacamole, shrimp and bacon to the next level. This recipe is low in carbs and ket friendly for those into keto dieting.
#13 – Shrimp Cauliflower Fried Rice with Edamame
Everyone uses Cauliflower as an alternative to rice, bread, icre cream and many more. Recipes made with Cauliflower especially Fried Rice is one of my favorite side dishes. The Shrimp Cauliflower Fried Rice with Edamame made by LeLe, Ketofy.me boasts a combination of shrimps with edamame beans rich in fiber. The entire dish can be made in less than 35 minutes.
#14 – Chili Lime Shrimp Keto Fajita Bowls
This Chili Lime Shrimp Fajita Bowls by Life Made Sweeter is the perfect healthy meal. Its low in carbs, paleo & keto friendly, as well as whole 30. The whole meal is is made using keto Cauliflower rice, small bell peppers and my favorite avocado fruit to taste.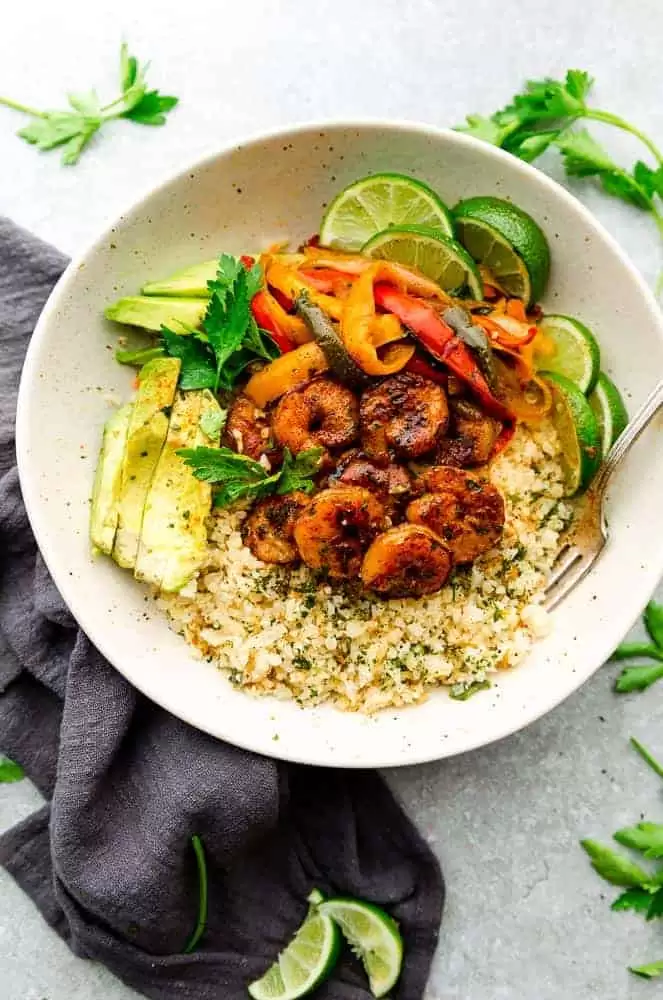 #15 – Easy Thai Shrimp Soup
This list will not be complete without mentioning a delicious soup made with Shrimps. This easy Thai Shrimp soup recipe by Damn Delicious is one of many Thai take-out dish with emphasis on red curry as well as coconut soup.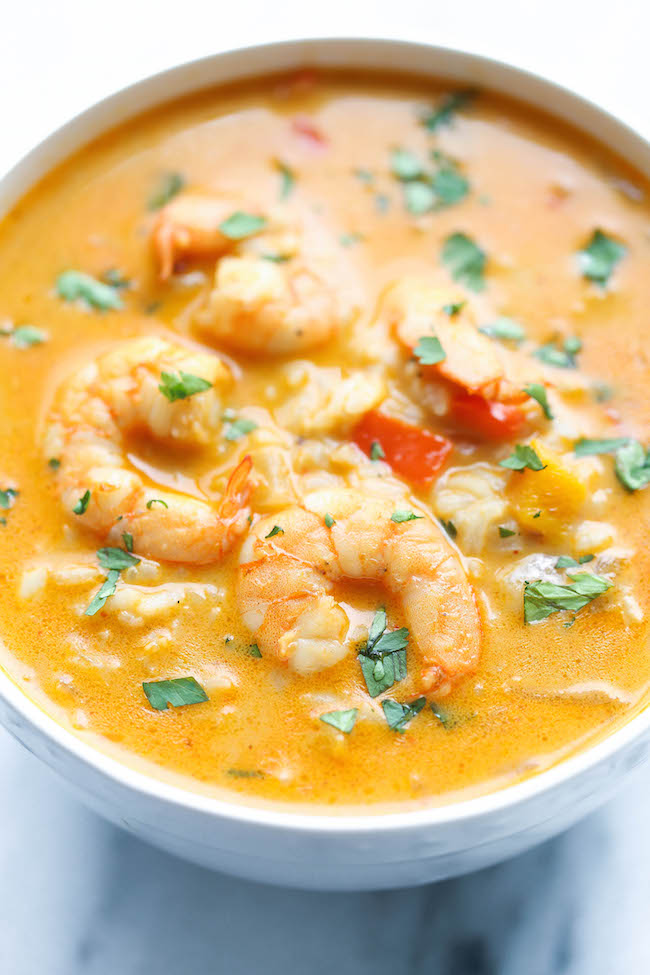 #16 Low Carb Keto Jambalaya Recipe by Wholesome Yum
Get Recipes & Instructions: Wholesome Yum
#17 Garlic Butter Shrimp Scampi by Cafe Delites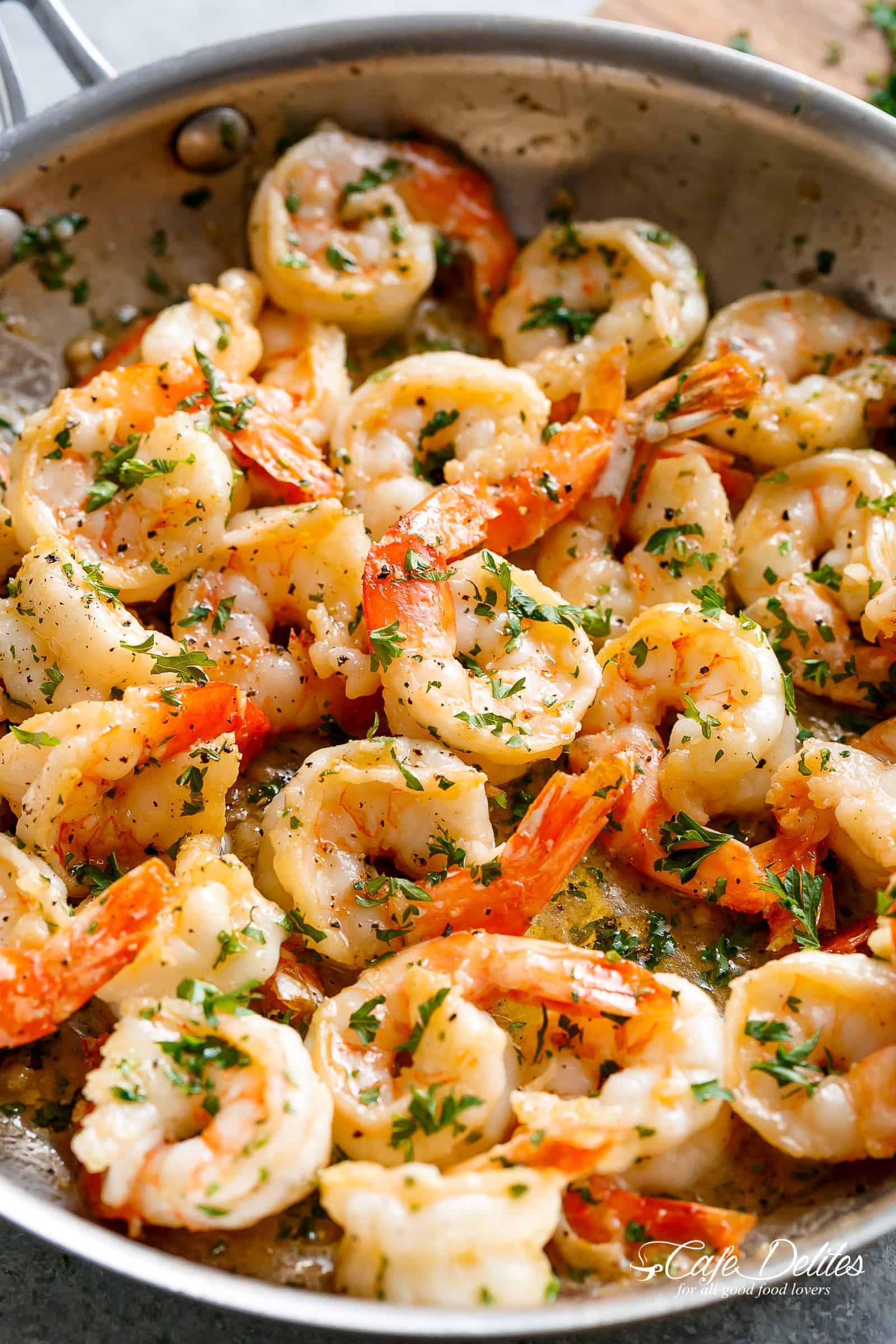 Get Recipes & Instructions: Cafe Delites
#18 Cajun Shrimp and Sausage Vegetable Skillet by The Recipe Critic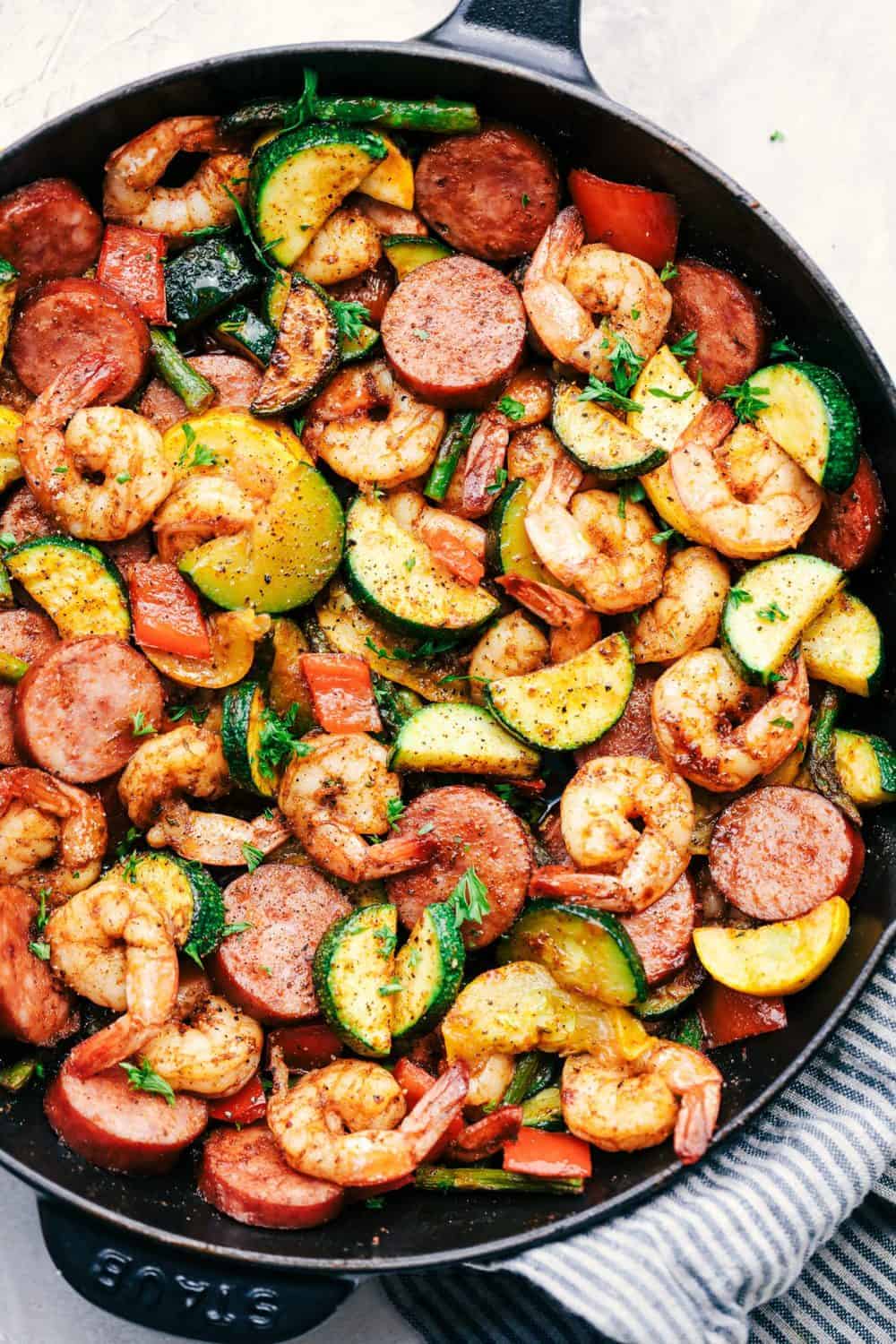 Get Recipes & Instructions: The Recipe Critic
#19 Cajun Shrimp and Sausage Skillet by Healthy Fitness Meals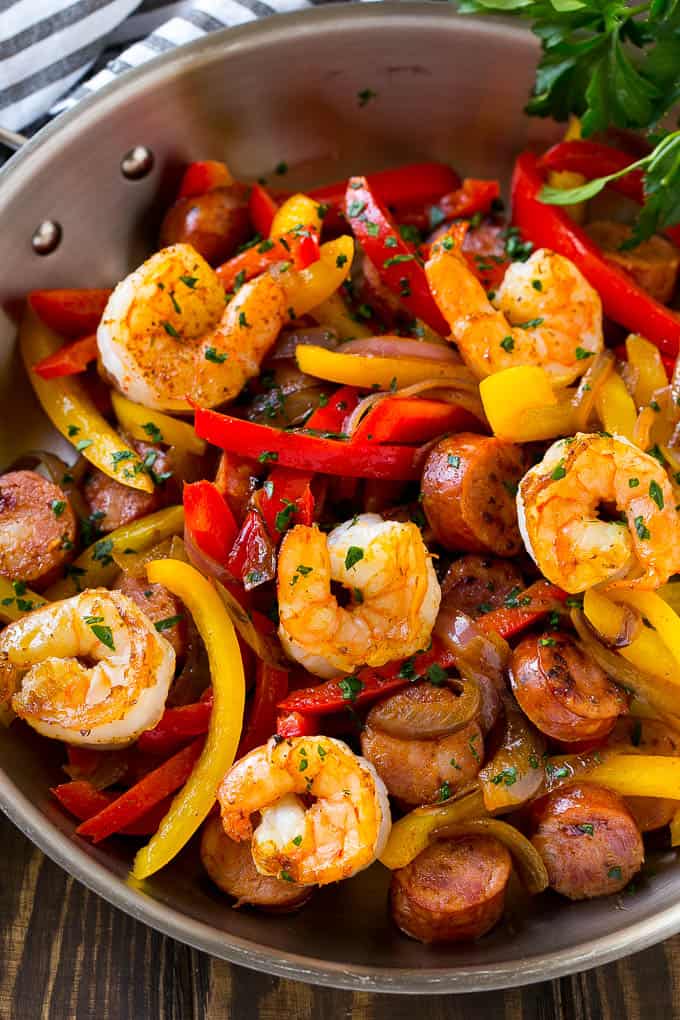 Get Recipes & Instructions: Healthy Fitness Meals
#20 One Pan Creamy Garlic Shrimp by The Movement Menu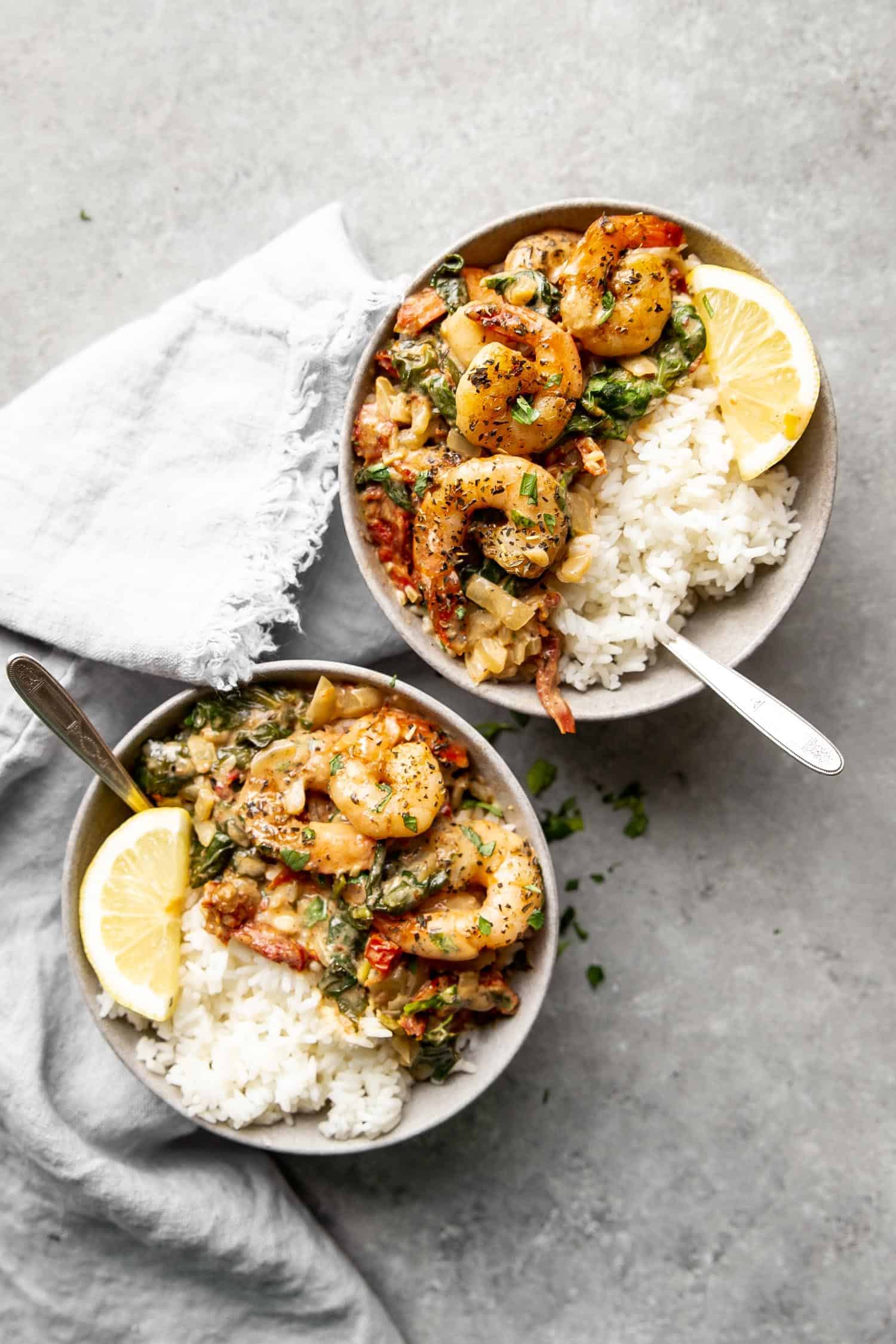 Get Recipes & Instructions: The Movement Menu
#21 Keto Shrimp Coconut Curry by Low Carb Africa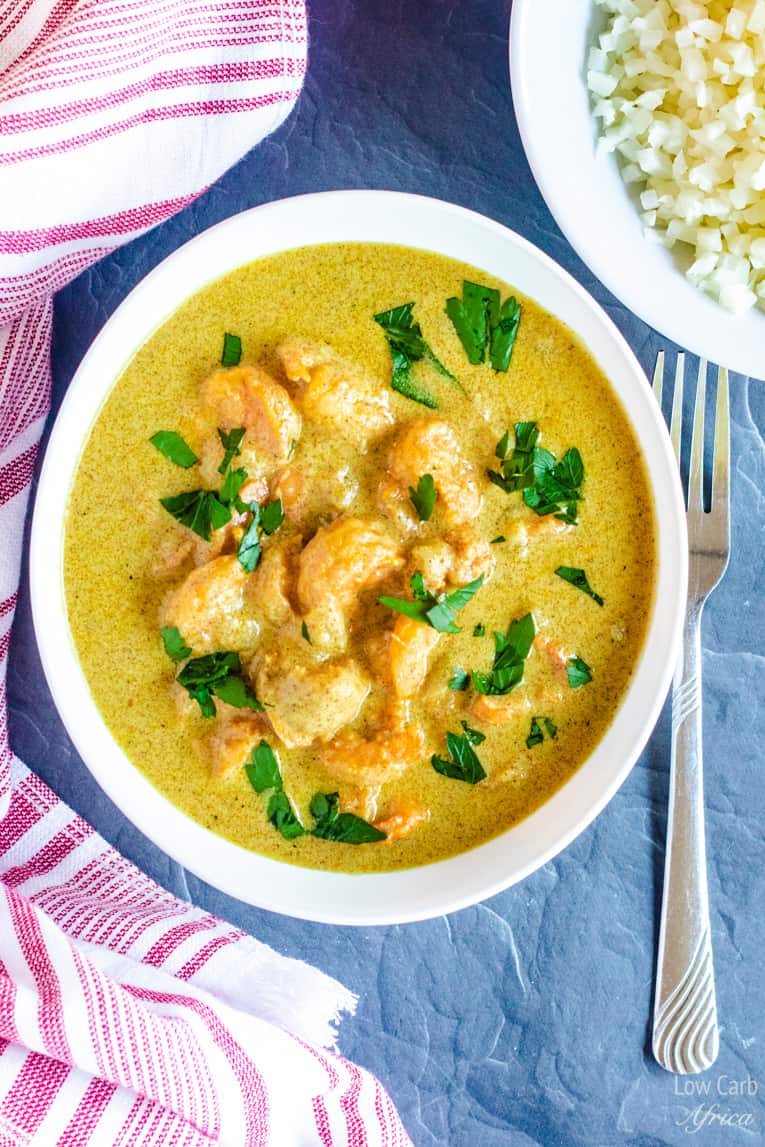 Get Recipes & Instructions: Low Carb Africa