A collection of 40 zero point weight watchers recipes and food ideas for weight watcher lovers. If you are looking to embark on a wight watch plan and not sure what meals to try out, then this list is for you. This recipes will help you stick to your Weight Watchers plan with ease.
Imagine eating as much as over 200 food to your satisfaction without worrying about gaining too much weight. Think of it has embarking on a fat loss plan and still able to eat so much food.
This list of 40 zero point weight watchers recipes covers a wide range of food categories ranging from breakfast, appetizers, lunch, soups, dinner, desserts as well as snacks.
Remember to pin this zero point weight watchers recipes post on your Pinterest page so you can always revisit this list for more updates on this inspiring zero point Weight Watchers food.
Zero Point Weight Watchers Recipes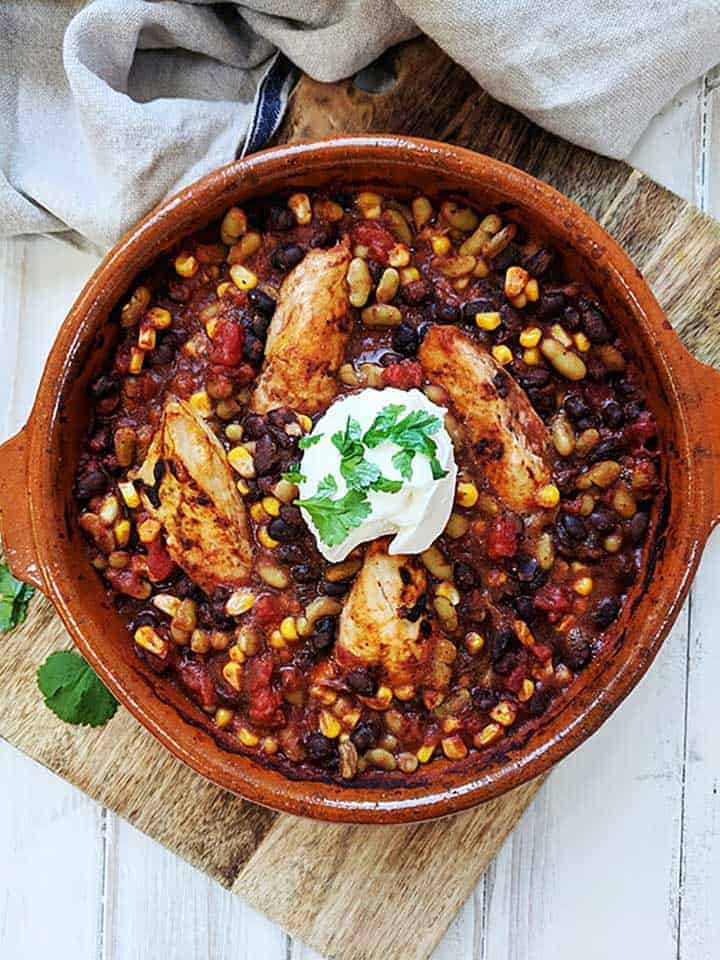 Weight Watchers Zero Point Foods
Weight Watchers Zero Point Recipes
Weight Watchers Filling & Healthy
More recipes for you:
List Of Zero Point Foods
Below are list of over 200 zero Points foods for you to choose from.
Apples
Applesauce, unsweetened
Apricots
Arrowroot
Artichoke hearts
Artichokes
Arugula
Asparagus
Bamboo shoots
Banana
Beans

adzuki
black
fava (broad)
butter
cannellini
Roman (cranberry)
green
garbanzo (chickpeas)
great northern
kidney
lima
lupini
mung
navy
pink
small white
snap
soy
string
wax
white

Canned fat-free refried beans
Beets
Berries, mixed
Blackberries
Blueberries
Broccoli
Broccoli rabe
Broccoli slaw
Broccolini
Brussels sprouts
Cabbage

bok choy
japanese
green
red
napa
savoy
pickled

Grilled calamari
Cantaloupe
Carrots
Cauliflower
Caviar
Celery
Swiss Chard
Cherries
Ground chicken breast (99% fat free)
Chicken breast/tenderloin (boneless skinless)
Clementines
Coleslaw mix
Collards
Corn

baby ears
white
yellow
kernels
on the cob

Cranberries
Cucumber
Daikon
Dates, fresh
Dragon fruit
Edamame (pods or shelled)
Egg substitutes
Egg whites
Eggs, whole, including yolks
Endive
Escarole
Fennel
Figs
Fish

anchovies
artic char
bluefish
branzino
butterfish
carp
catfish
cod
drum
eel
flounder
gefilte fish
grouper
haddock
halibut
herring
mackerel
mahi mahi
monkfish
orange roughy
perch
pike
pollack
pompano
rainbow trout
rockfish
roe
sablefish
salmon
smoked salmon (lox)
sardines
sea bass
smelt
snapper
sole
striped bass
striped mullet
sturgeon
white sucker
sunfish
swordfish
tilapia
tilefish
tuna (all varieties)
turbot
whitefish
whiting

Fish fillet (grilled)
Fruit cocktail
Fruit cup, unsweetened
Fruit salad
Fruit, unsweetened
Garlic
Ginger root
Grapefruit
Grapes
Greens

beet
collard
dandelion
kale
mustard
turnip

Mixed baby greens
Guavas
Guavas, strawberry
Hearts of palm
Honeydew melon
Jackfruit
Jerk chicken breast
Jerusalem artichokes
Jicama
Kiwifruit
Kohlrabi
Kumquats
Leeks
Lemon
Lemon zest
Lentils
Lettuce, all varieties
Lime
Lime zest
Lychees
Mangoes
Melon balls
Mung bean sprouts
Mung dal
Mushroom caps
Mushrooms

brown
button
cremini
Italian
portabella
shiitake

Nectarine
Nori seaweed
Okra
Onions
Oranges, all varieties
Papayas
Parsley
Passion fruit
Pea shoots
Peaches
Peapods, black eyed
Pears
Peas and carrots
Peas

black-eyed
chickpeas
cowpeas
young pods with seeds
green
pigeon
snow
split
sugar snap

Peppers, all varieties
Pepperoncini
Persimmons
Pickles, unsweetened
Pico de gallo
Pimentos, canned
Pineapple
Plumcots
Plums
Pomegranate seeds
Pomegranates
Pomelo
Pumpkin
Pumpkin puree
Radicchio
Radishes
Raspberries
Rutabagas
Salad, mixed greens
Salad, side, with no dressing
Three bean salad
Tossed salad with no dressing
Salsa verde
Salsa, fat free
Salsa, fat free, gluten free
Sashimi
Satay, chicken, with no peanut sauce
Satsuma mandarin
Sauerkraut
Scallions
Seaweed
Shallots
Shellfish

abalone
clams
crab
crayfish
cuttlefish
lobster
mussles
octopus
oysters
scallops
shrimp
squid

Spinach
Sprouts
Summer squash, all varieties
Winter squash, all varieties
Starfruit
Strawberries
Succotash
Tangelo
Tangerine
Tofu, all varieties
Tofu, smoked
Tomatillos
Tomato puree
Tomato sauce
Tomatoes, all varieties
Ground turkey (99% fat free)
Turkey breast/tenderloin (skinless, boneless)
Turkey breast, skinless, smoked
Turnips
Vegetable sticks
Vegetables, mixed
Vegetables, stir fry, no sauce
Water chestnuts
Watercress
Watermelon
Greek yogurt, plain, nonfat, unsweetened
Plain yogurt, nonfat, unsweetened
Soy yogurt, plain
Please remember that these lists are for information purposes only. I am not associated with WW/Weight Watchers International. For the most up-to-date information, be sure to join WW and use the materials they provide. If you haven't yet joined WW and want to start the MyWW program, simply click Join MyWW Program Now to get started.