When you wake up in the morning, do you struggle to come up with what you will prepare for breakfast for your family. To ease that for you, then checkout our collection of 12 Easy Keto Breakfast Recipes that are mouth watery and your family will ask for more.
#1 Flax Carrot Apple Muffin Recipe
This Flax Carrot Apple Muffins are the perfect dish your kids would love and its loaded with nutritious ingredients like whole grains, fruits, veggies as well as seeds. Try out these muffins in advance for a quick morning breakfast during weekdays or as school packed lunch.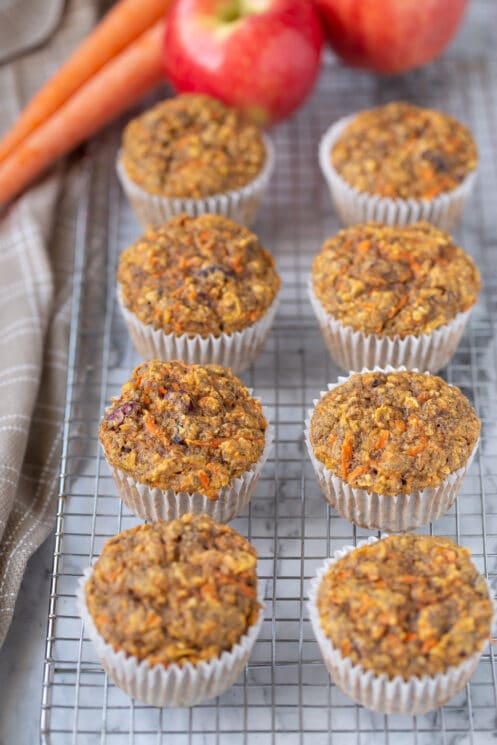 Flax Carrot Apple Muffin Recipe by Super Healthy Kids
#2 Bulletproof coffee
The Bulletproof Coffee recipe is not only rich, but also a creamy coffee drink with healthy fats. The drink is made with coffee, grass fed butter, as well as MCT oil. What makes this coffee special is it has many added health benefits that you sometimes don't get from regular black coffee. Its a popular recipe in the keto and paleo communities.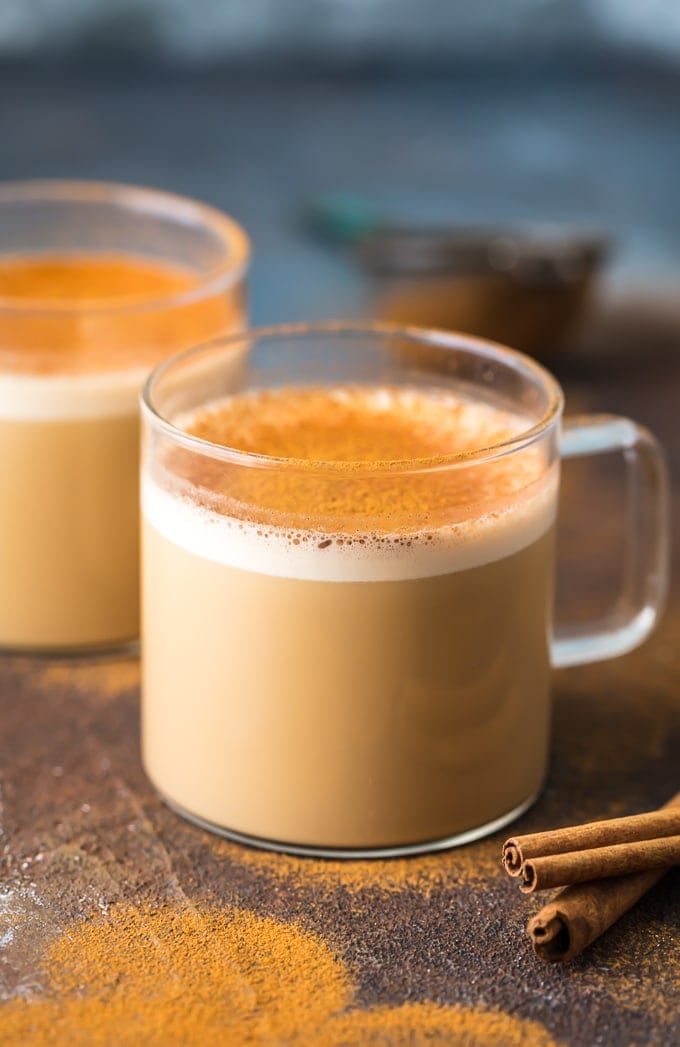 Bulletproof coffee by The Cookie Rookie
#3 Frozen Banana and Cacao Smoothie Recipe
The frozen banana and cocao smoothie recipe is full of important nutrients for the body. The cacao ingredient comes from the seed of an Amazonian fruit tree and it's considered to be one of the highest antioxidant foods on the planet. Full of magnesium, manganese, iron as well as chromium.
Frozen Banana & Cacao Smoothie Recipe by Elizabeth Rider
#4 Almond Cream Cheese Keto Pancakes
Almond cream cheese keto pancakes are such amazing treat for the family. Recipe is made with almond flour as well as creamy cheese. This recipe is sugar free, low carb and is one of the most searched for sugar free recipes.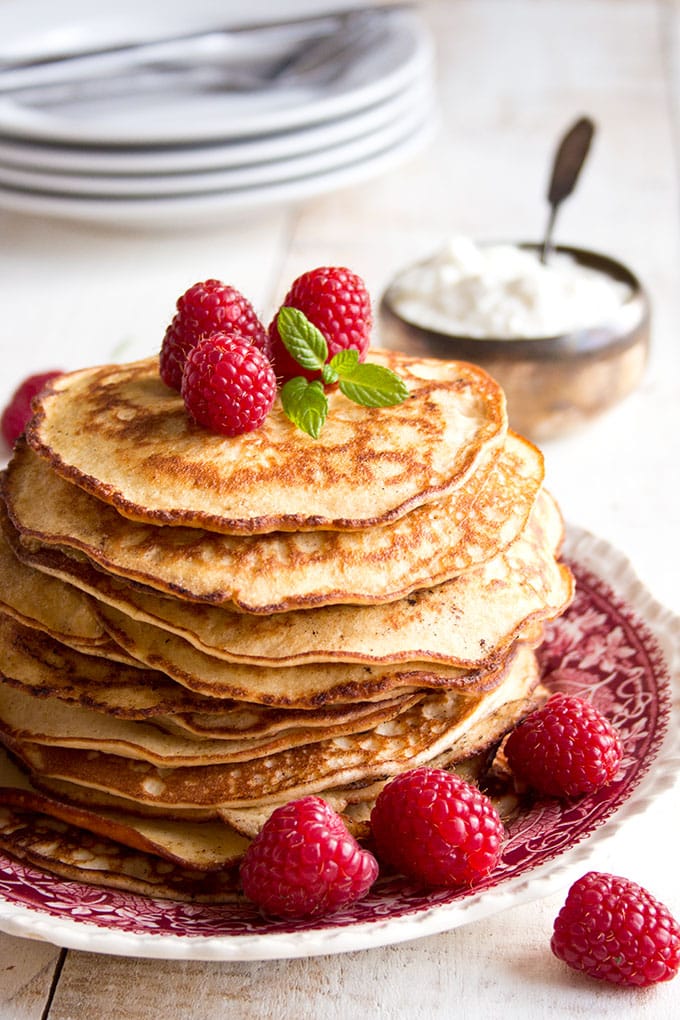 Almond Cream Cheese Keto Pancakes by Sugar Free Londoner
#5 Scrambled Eggs on-the-go
Are you tired of whisking and stirring eggs just to achieve a perfect scrambled eggs? Try out this easy scrambled eggs on-the-go breakfast recipe, and can be made in a minute.
Scrambled Eggs on-the-go by The Flavor Blender
#6 Low Carb Keto Yogurt
This low carb yogurt is very easy to put together and healthy for the body. If you love to eat yogurt, you will love this dish as a starter for your breakfast meal.
Low Carb Keto Yogurt by Hey Keto Mama
#7 Keto Paleo low carb Granola Cereal Recipe
This paleo low carb granola recipe only takes about 10 minutes from preparation to finish. It's simple and easy to make, as well as crunchy. The almond milk gives it a finishing taste.
Keto Paleo low carb Granola Cereal Recipe by Wholesome Yum
#8 Mountain Man Crock Pot Breakfast
Mountain man crock pot breakfast is no messing about breakfast especially for those who want to enjoy a delicious breakfast without much work needed. This recipe speaks for itself. try it out and thank the recipe owner later.
Mountain Man Crock Pot Breakfast by My Recipe Treasures
#9 Mexican Breakfast Stack
Every Mexican recipe do tell a story and this Mexican breakfast stack is no exception. Looking for the perfect weekend breakfast to try out, then give this recipe a chance and you won't regret it.
Mexican Breakfast Stack by Food By Jonister
#10 Baked Eggs En Cocotte
Baked Eggs en cocotte is a very simple recipe to put together and its one you typically see served in big hotels. Its a simple poached egg with toast bread and butter.
Baked Eggs En Cocotte by Kitchen dreaming
#11 Cream Cheese Pancakes
This creamy cheese pancakes are not just thin in size, but also fluffy in the mouth, hence giving it that delicious taste and feeling. Savory pancakes that are good alternative to regular pancake.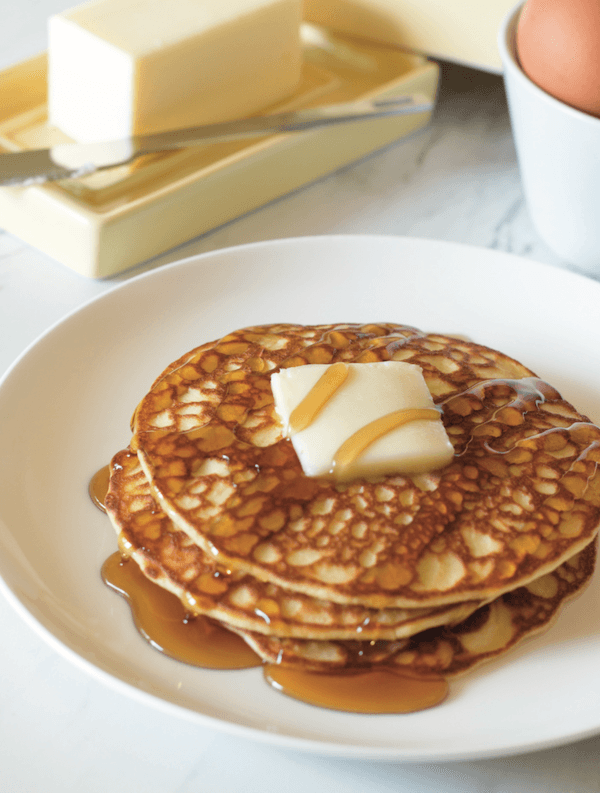 Cream Cheese Pancakes by Keto Karma
#12 Low Carb Keto Bread
This Crusty low carb keto bread recipe is the perfect sandwiches for your morning breakfast. It offers a bit of an eggy taste.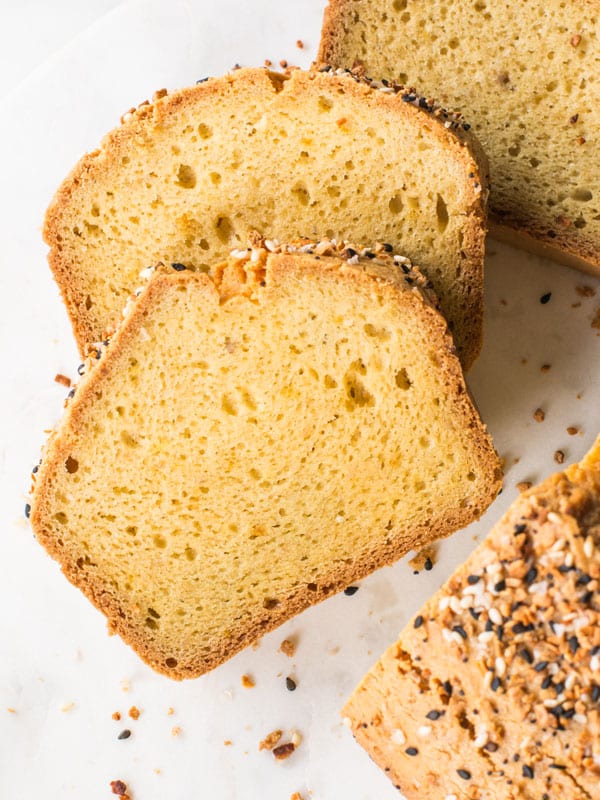 Low Carb Keto Bread by Flavcity