Kids loves to eat as many crunchy snacks that are available to them most especially while the are still growing and developing in age. Having the kids eat healthy gluten free snacks as part of their daily food intake does help to boost their energy and nutritional intake. Lots of snacks that most kids including adults consume contains sugar and this poses its own health risk. Hence we encourage parents to treat their kids to gluten dairy free snacks, easy gluten free desserts, as well as gluten free sweets occasionally.
Trying to switch your kids diets into gluten free diet does come with its own challenge. To help ease the transition, we have carefully selected some of the best gluten free snacks recipes out there.
Gluten Free Snacks for Kids
Why Gluten Free Diet?
First gluten is a type of protein that is found in rye, wheat, triticale, as well as barley. Children with celiac disease (an autoimmune disease that is triggered by the body's reaction to gluten), should always avoid products that contains gluten. Side effects of kids with celiac eating gluten includes anemia; malnutrition; rash or eczema; joint pain; headaches; fatigue; nervous system breakdown.
#1. Chocolate Chip Quinoa Granola Bars
Chocolate Chip Quinoa Granola Bars by iFood Real are the perfect treats for your kids. They are made with quinoa, a reduced chocolate chips, steel cut oats, as well as omitted brown sugar. The resulting bars are tasty, crunchy and great for kids to take to school in their lunchbox.
Get how to make Chocolate Chip Quinoa Granola Bars here
#2. Popcorn Choc Crackles
Popcorn choc crackles by Kid Gredients are the perfect yummy crackles that kids love so much. They are no different from your typical traditional chocolate crackles but adding popcorn gives it the extra crunchy feel and are really tasty. The makers also added some chia seeds to give it the perfect balanced taste. This popcorn recipe snacks are ideal for special occasions such as children party, even adults parties are no exemption.
Get how to make Popcorn Choc Crackles here
#3. Baked Apple Chips
Baked apple chips by Jessica Gavin are the perfect healthy snack crispy treats homemade apple (baked) cinnamon chips. The added cinnamon gives it the needed tasty flavor, and the entire recipe is made only from 3 ingredients which includes apple, a light powdered sugar, as well as some cinnamon. The resulting baked apple chips is achieved by cutting the apples into thin slices, then baked in oven at a low temperature for few hours so the resulting chips looks super crispy.
Get how to make Baked Apple Chips here
#4. Cucumber Sandwiches Recipes
If you are looking to replace the gluten filled breads and snacks around you, then check out this Cucumber Sandwiches Recipes by Family Focus Blog. This snack recipe is gluten free and would go well with the family as an appetizer, especially during the summer period. The key ingredients used in making this low carb gluten free snack are readily available and cost less as well. This includes cucumbers, tomatoes, avocado, sliced chicken or turkey, sliced hard cheese or goat cheese, sea salt, toothpicks.
Get how to make Cucumber Sandwiches Recipes here
#5. Flourless Applesauce Spice Cake
This healthy Flourless Applesauce Spice Cake by Chelsea Messy Apron is a healthy and delicious apple sauce spice cake with no white flour or butter. This gluten free recipe is made with lower sugar, as well as a simple creamy cheese frosting. This recipe is a combined mixture of applesauce, with vanilla extract, oat flour mixed with large egg, nutmeg, and a few other ingredients to taste.
Get how to make Flourless Applesauce Spice Cake here
#6. Sweetcorn & Carrot Muffins
Every child would love this master piece Sweetcorn & Carrot Muffins made by Our Autism Diet. First I love sweetcorn not just because of its smoothing taste but rich in antioxidants beta-carotene and lutein which helps to promote good eye health. This recipe is easy to make and ideal candidate for your kids lunchbox meal.
Get how to make Sweetcorn & Carrot Muffins here
#7. Cauliflower Pizza Bites
Cauliflower Pizza Bites by Wicked Spatula is low carb, gluten free (or grain free) and super easy to make pizza muffin recipe for the whole family. Although this pizza bites have been made tailored for the kids as a lunchbox meal but they are also perfect for adults.
Get how to make Cauliflower Pizza Bites here
#8. Gluten Free Strawberry Licorice
This Gluten-Free Strawberry Licorice recipe by Meghan Telpner has been around for some time now, its delicious, and easy to make. This recipe is really that simple to make, great for breakfast for the kids as well as an entire family. To make this recipe, you will need a dehydrator to dehydrate the blended mixture for about 12 hrs at about 120 degrees temperature.
Get how to make Gluten Free Strawberry Licorice here
#9. Peanut Butter & Jelly Oatmeal Breakfast Bars
The Peanut Butter and Jelly Oatmeal Breakfast Bars by Happy Healthy Mama is another recommended gluten free breakfast meal your kids would love to have once in a while. You can use a grape chia seed jam to make the jelly portion of the bar but you are free to use any fruit of your desire. Adding honey makes it almost a vegan recipe in addition to it been already gluten-free, dairy-free, as well as comes with low sugar content.
Get how to make Peanut Butter and Jelly Oatmeal Breakfast Bars here
#10. Soft Pretzel Bites
Allergy Free Soft Pretzel Bites made by Super Healthy Kids are soft, chewy pretzels snacks that are made from gluten free flours. This snacks is ideal for a yummy breakfast for your kids as well as quick lunch meal during the day. Due to food allergies parents face with a child allergic to gluten, this recipe is completely free of gluten ingredients such as egg, soy, dairies as well as nuts and corns.
Get how to make Allergy Free Soft Pretzel Bites here
#11. Avocado Dip "Guacadile"
I am an avid lover of avocado recipes and Healthy 'Guacadile' Dip by Fork and Beans is no exception. Seeing avocado been made into some guacamole style snack recipe is amazing. This recipe is made with chopped cilantro (also known as Chinese parsley), grated garlic as well as lime juice. This gluten free dip is complemented with carrots and a handful of chips.
Get how to make Healthy Avocado Dip Guacadile here
#12. Paleo Whole30 Chicken Tenders
Paleo Whole30 Chicken Tenders by Real Food with Jessica is an added gluten free snack to your regular meal. If you are looking for an appealing, gluten free, low carb, dairy free as well as grain free snack, this whole30 chicken finger snack is the one of my favorites nuggets out there now. Kids love eating nuggets, adults love nuggets, everyone loves nuggets, so its time to make your own nuggets.
Get how to make Paleo Whole30 Chicken Tenders here
Don't forget to checkout some of our gluten free, keto recipes
#13 The Best Energy Bites Recipe by Mel's Kitchen Cafe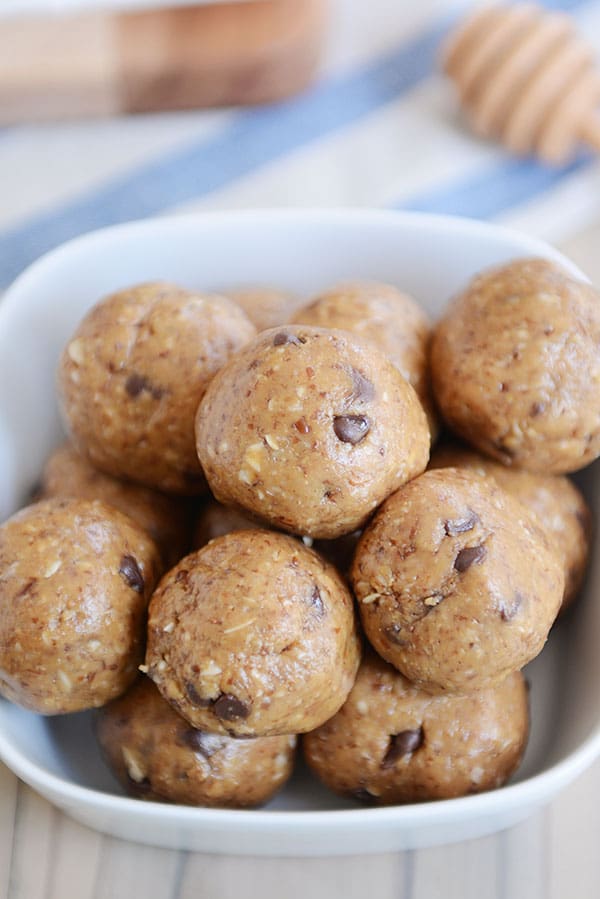 Image Credit: Mel's Kitchen Cafe
How to make The Best Energy Bites Recipe
#21 Homemade Crunchy Apple Chips Recipe by Living Sweet Moments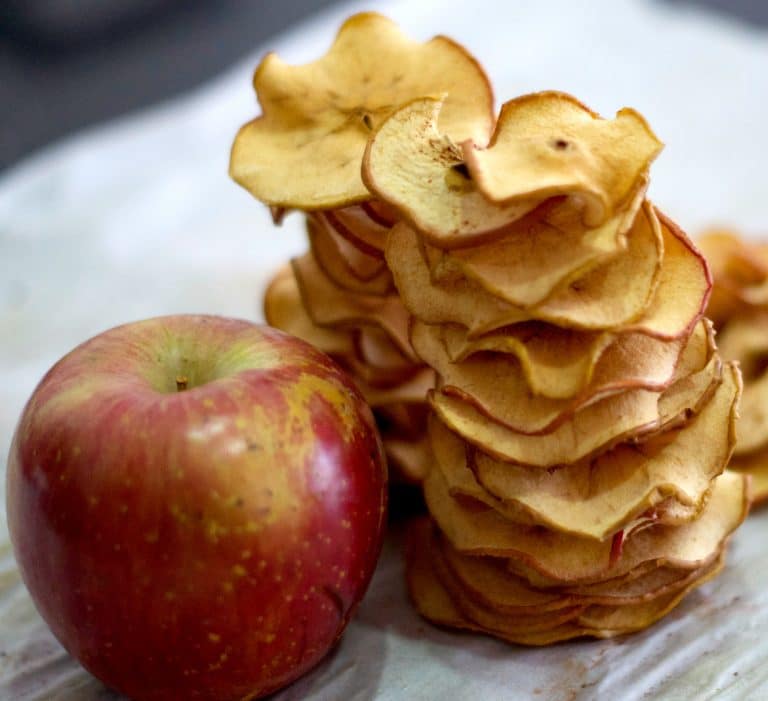 Image Credit: Living Sweet Moments
How to make Homemade Crunchy Apple Chips Recipe
#22 Homemade Gummies by Love Food Nourish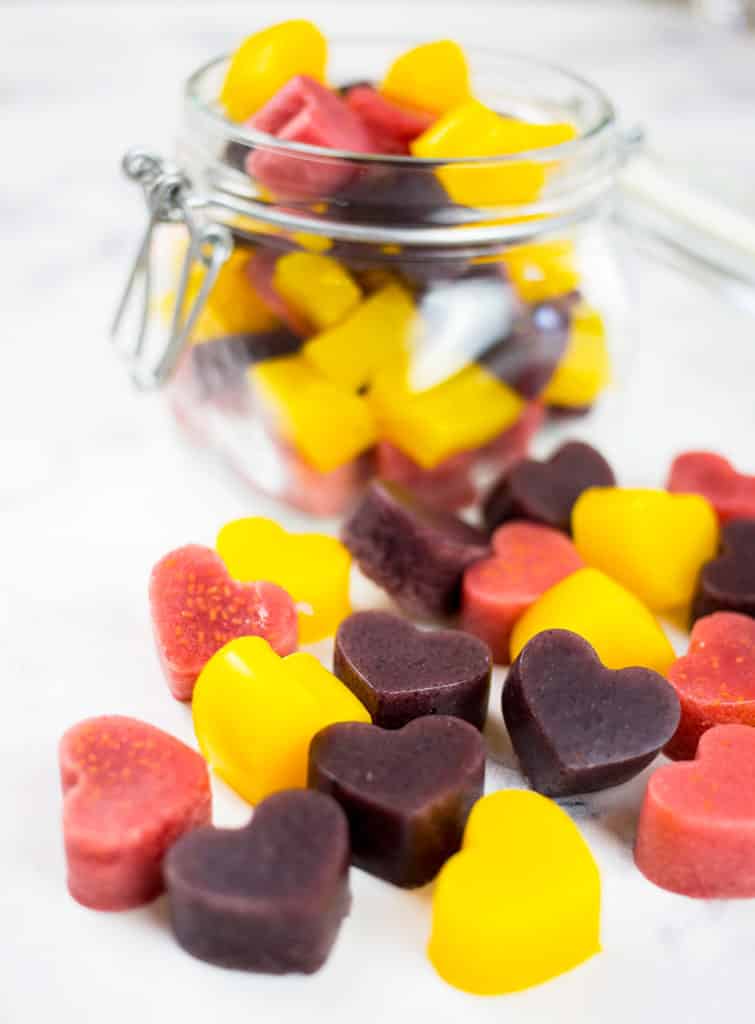 Image Credit: Love Food Nourish
#23 Chocolate Chip Chia Banana Bread by Pass Me Some Tasty
Image Credit: Pass Me Some Tasty
How to make Chocolate Chip Chia Banana Bread
#24 Paleo Blueberry Chocolate Chip Zucchini Muffins by Recipes to Nourish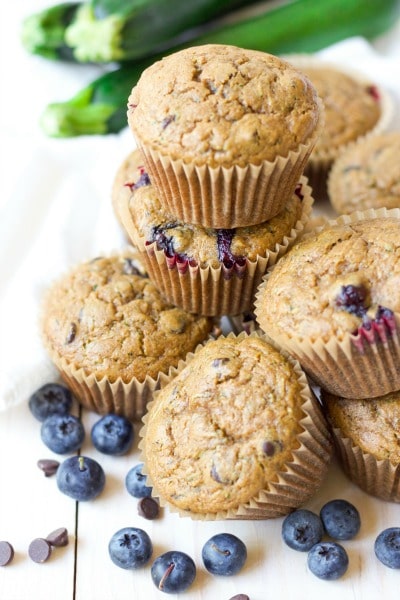 Image Credit: Recipes to Nourish
How to make Paleo Blueberry Chocolate Chip Zucchini Muffins
#25 Flourless Sweet Potato Blueberry muffins by Athletic Avocado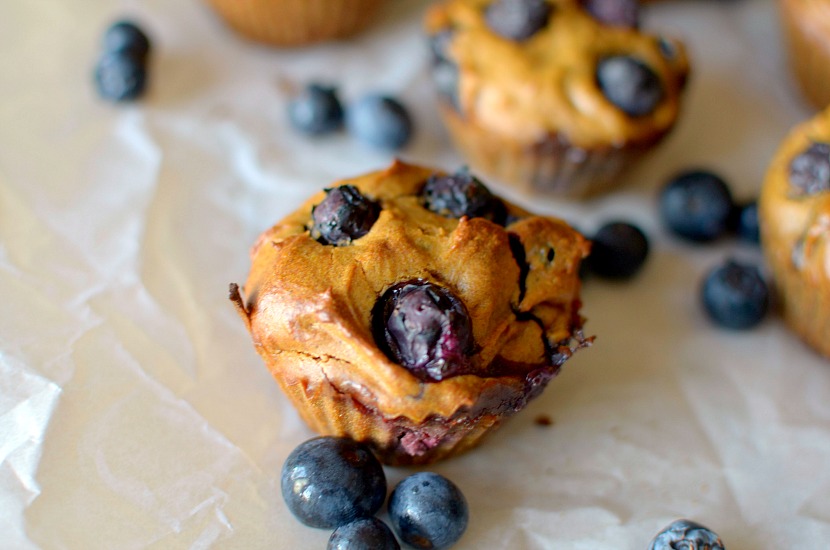 Image Credit: Athletic Avocado
How to make Flourless Sweet Potato Blueberry muffins
#26 Vanilla Almond Balls by VNutrition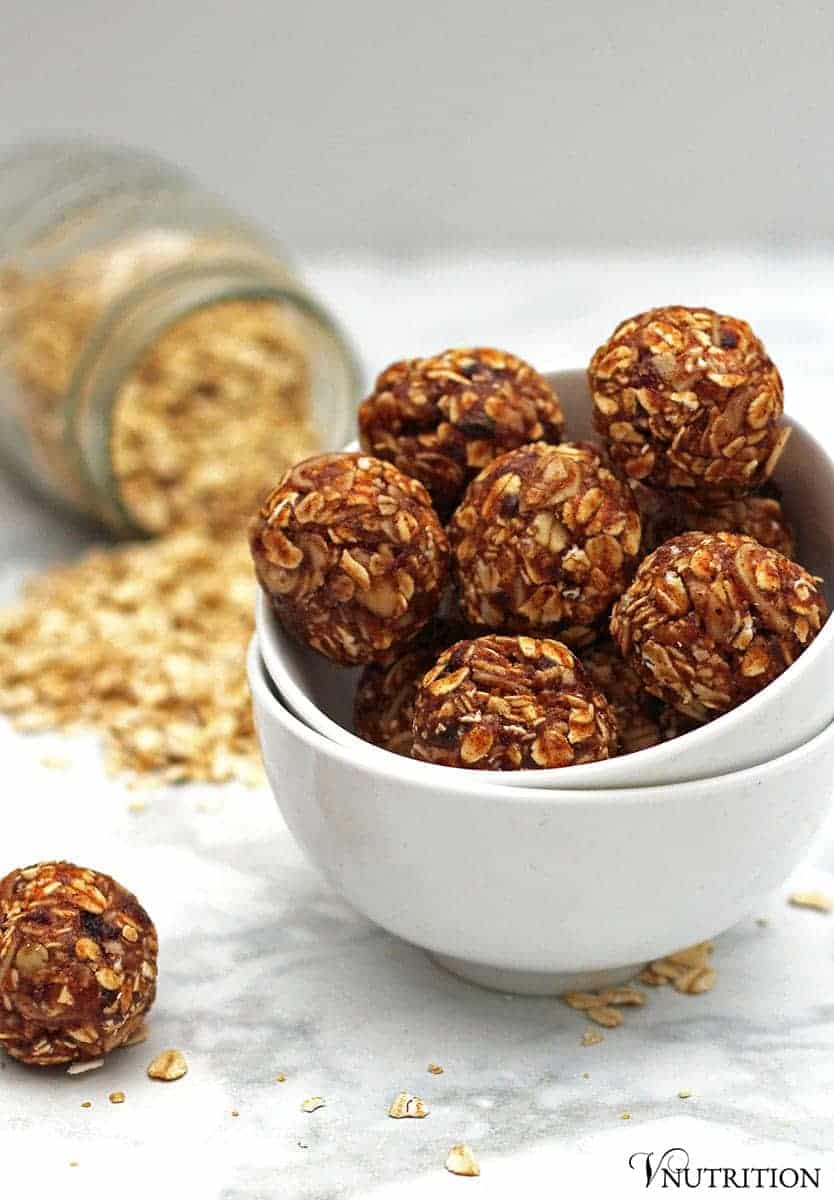 Image Credit: VNutrition
How to make Vanilla Almond Balls
#27 Veggie Egg Muffins with Pesto (Paleo) by Love Food Nourish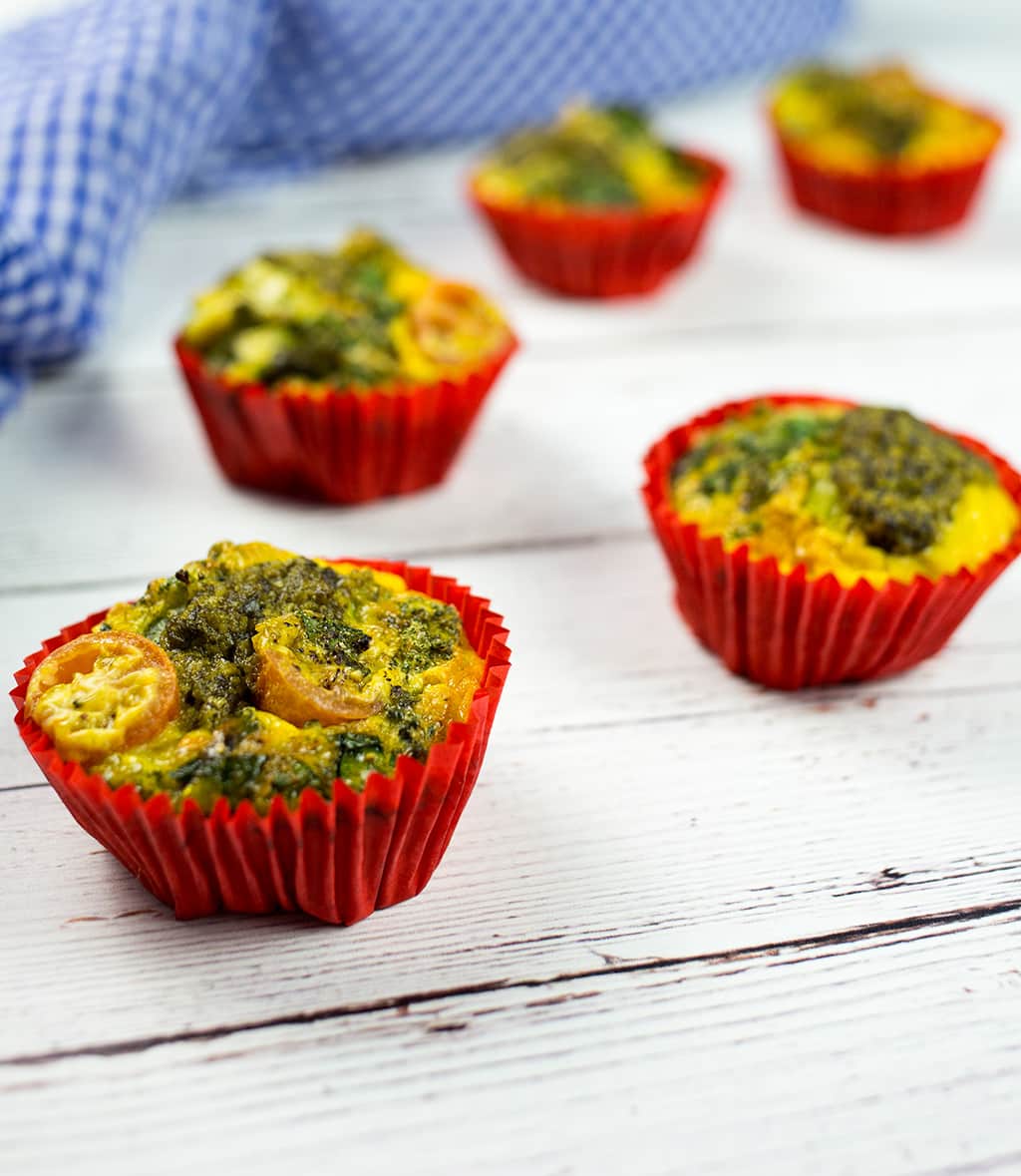 Image Credit: Love Food Nourish
How to make Veggie Egg Muffins with Pesto (Paleo)