Table of Content
A collection of 60+ powerful, life changing inspirational quotes for women that will blow your mind away. If you are looking for life changing quotes, women empowerment quotes, singles Christian quotes, we have got you covered.
Inspirational Quotes For Women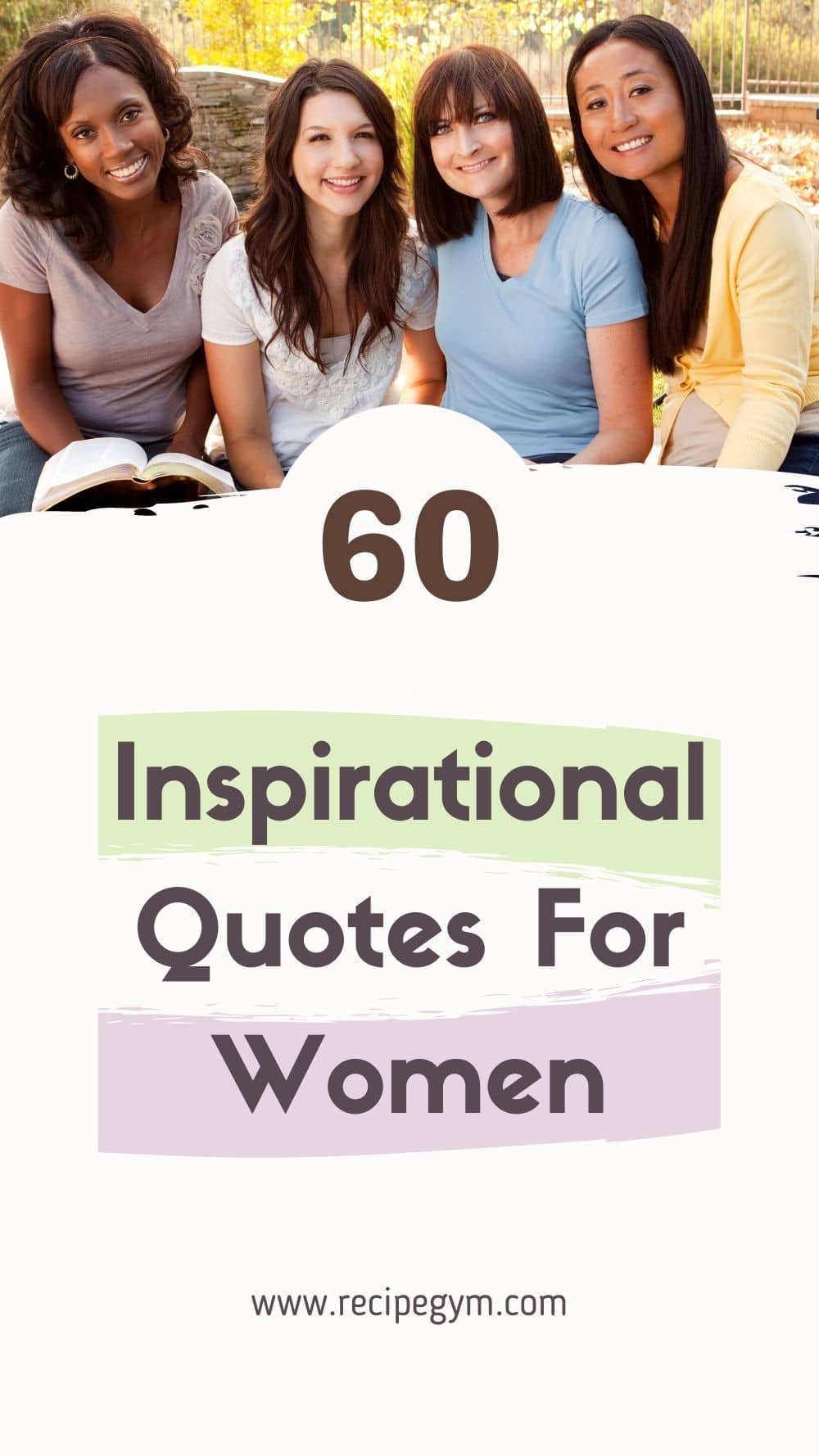 Having faith in God Almighty is the greatest weapon any Christian could ever ask for to help them through the ups and downs of life. The bible says, "the fear of the Lord is the beginning of wisdom", so if you are seeking for wisdom in this last days, you must first fear the Lord.
We hope these collection of inspirational quotes for women does bless you and help you through the coming weeks ahead.
For more motivational and inspiring quotes
Inspirational Quotes For Young Ladies
1. Sis, God heard your prayers. You will soon be blessed beyond your expectations.
2. Sis, if it's for you, it will be. God has a plan.
3. God is about to give you a new beginning in your life.
4. Talk to God before you overthink.
5. Stop stressing girl. God is with you in this trial.
6. Give God your problems and He will give you His peace.
7. Talk to God more, and worry less.
8. The blessings of the Lord are about to chase you down.
9. Girl, if you prayed for it, then there is no reason to worry. Trust in God's plan for you.
10. Lord, please calm my heart and take away my anxiety.
Inspirational Quotes For Every Woman
11. God loves you and He has not forgotten you. You have a reason to smile.
12. You deserve a man who wakes up every morning looking for ways to love you more.
13. God created you for a purpose. Your relationship is in His hands. Stay close to Him.
14. God is not delaying. He is preparing you for everything you prayed for.
15. God will give you the desires of your life. Keep putting God first.
16. The blessing you prayed and waited for is about to manifest.
17. Make the little girl you used to be proud of the woman you have become now.
18. You cried many times in private. Now God is about to bless you in public.
19. Focus on God and not the storms in your life.
20. Dear Lord, if it doesn't honor You, I don't want it.
Powerful Inspiring Words For Women
21. I thank God for protecting me from what I thought I wanted, and for blessing me with what I didn't know I needed.
22. If you prayed for it, then be ready to receive more than you prayed for.
23. Don't stop praying for that person. God has you there for a reason. No time is wasted when God is involved.
24. God will never fail you.
25. The next thing God does for you and your family will be big, and mind blowing. Healing, blessings, miracles, and favor are headed to your house. Claim it and receive it by Faith.
26. Trust God even when the answer is "wait".
27. Be the reason someone believes in the goodness of God.
28. Thank God for what you have. Trust God with what you need. God is faithful.
29. Nobody can stop what God is about to do in your life.
30. I am not where I need to be, but thank God I am not where I used to be.
Inspiring Quotes For Christian Singles
31. Sis, sometimes all you need to do is pray. One sincere prayer can change everything.
32. God will put you at the right place at the right time to meet the right person.
33. Lord, I pray for my future soulmate. I pray we both walk in your light and to not be distracted by the things of this world.
34. One day God will bless you with a person that gives you everything you've prayed for, and it will be beautiful.
35. God is sending you someone who will love you like He does. Keep trusting God.
36. You don't have to seek a relationship. God said "Seek Him first and these things will be added unto you"
37. Don't chase love! Be the best version of yourself in God and love will chase you.
38. Pray as you wait for the special one. God is preparing you for a relationship that will last forever.
39. If he can't wait for you, then he is not for you.
40. God is writing a beautiful story in your life, and the timing will be perfect
Godly Woman Quotes
41. No prayer is too small for God to handle. Talk to Him.
42. I am not ashamed to say "I need Jesus in my life".
43. Blessed is she who has believed that the Lord would fulfill His promises to her
44. Lord, help me to be the person You want me to be. Cleanse, shape me, and help me to honor You in all I do.
45. Lord, today I pray for wisdom. Give me the right words to say, help me to shine so others can see You in me. Amen.
46. A woman who walks with God will always reach destinations He has prepared for her.
47. I am fearfully and wonderfully made by God. Period!
48. When God speaks, mountains move.
49. She trusted God more than her circumstances.
50. Don't treat people the way they treat you. Treat them the way God treats you.
Empowering Quotes For Christian Women
51. She is no longer broken. God has delivered her from her afflictions.
52. When one door closes, God will open a better one for you.
53. God is removing your burden and replacing it with blessing. Never give up!
54. Sis, don't let your heart be troubled. Trust in the Lord.
55. Sis, don't quit, your miracle is on the way. Have faith.
56. She prayed for it and god provided it.
57. God is not ignoring you. He is just preparing you.
58. God will turn all curses to blessings.
59. The same God that did it before can do it again.
60. Your cup is about to overflow with abundant blessings.
61. God never said that the journey would be easy, but He did say that the arrival would be worthwhile
62.